Say hello to the first E190-E2 prototype!
|

Sao Jose dos Campos, Brazil:  Embraer rolled out their new generation E190, dubbed E2 today in Brazil.  Let's highlight some key features and updates from the E190-E1.
New Pratt & Whitney PW1900G(11% gain in fuel efficiency)
Reconfigured wing that is longer and includes raked wingtips(3.5% gain in fuel efficiency)
New fly-by-wire flight control system(1.5% gain in fuel efficiency)
The aircraft will begin flight testing and first aircraft delivery is expected in 2018.  With the likes of Bombardier and their new C-Series, Embraer has chosen to utilize Pratt and Whitney PurePower engines.   The engine was selected in December of 2012.  Some key features of the PW1900G:
New engine core
50% reduction in noise
Lower emissions
At sea-level, static testing proved upwards of 23,000 lbs of thrust and a bypass ratio of 12:1.  The E175-E2 will feature the PW1700G, which is rated at 17,000 lbs of thrust at a bypass ratio of 9:1.
Enjoy these pictured captured at the unveiling event by Stephanie Taylor(Twitter: @LARA_StephanieT of Low Fare & Regional Airlines)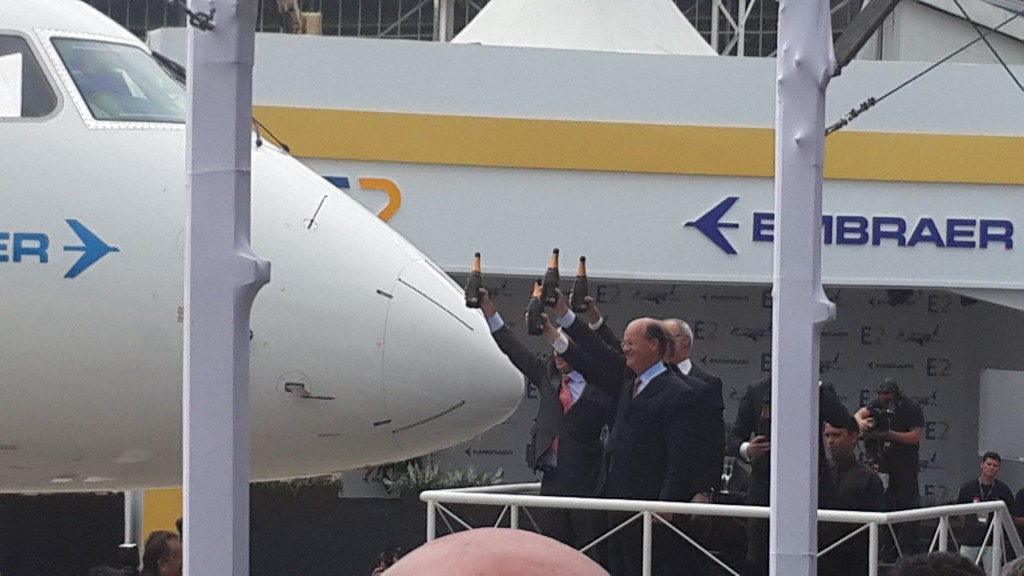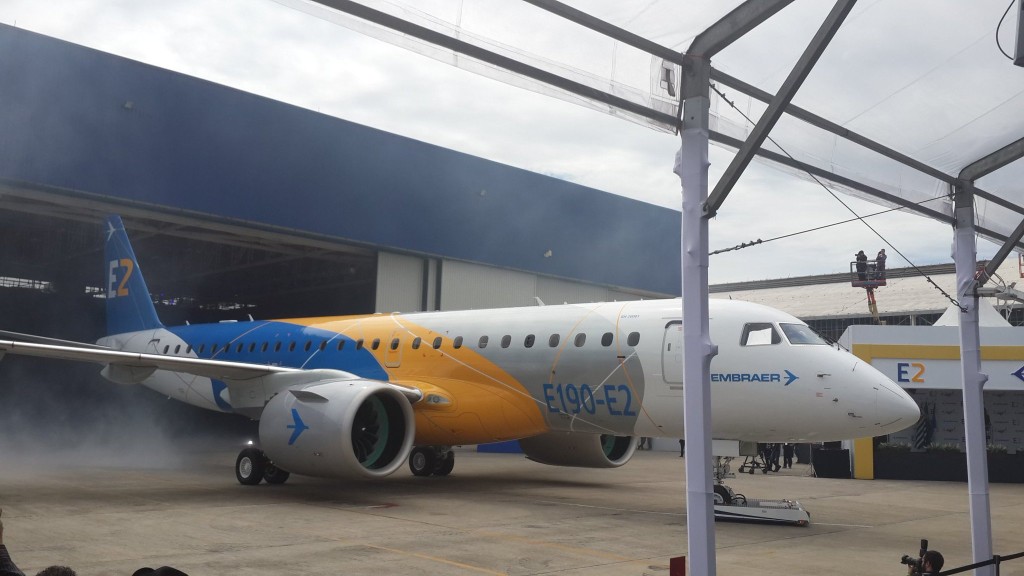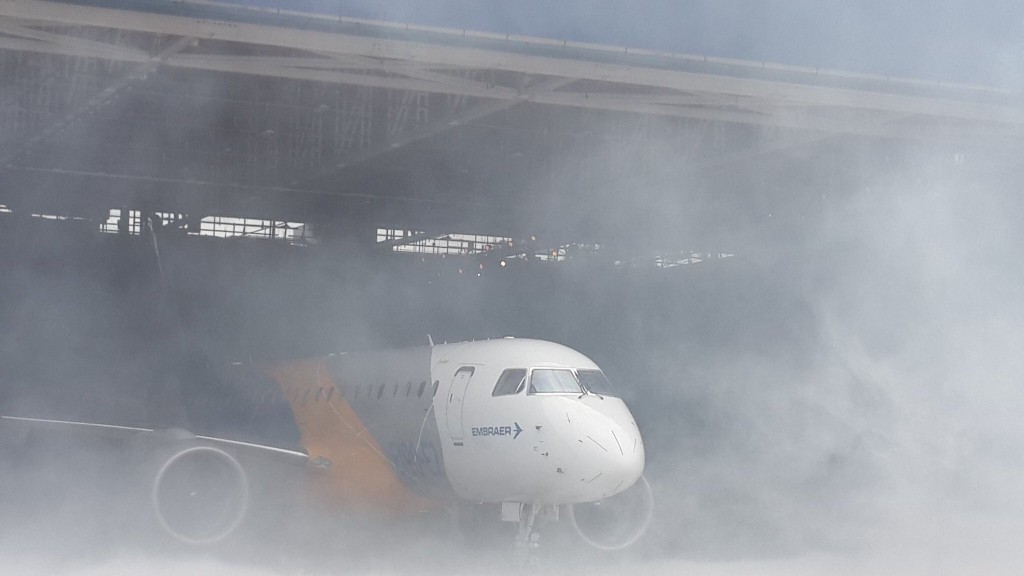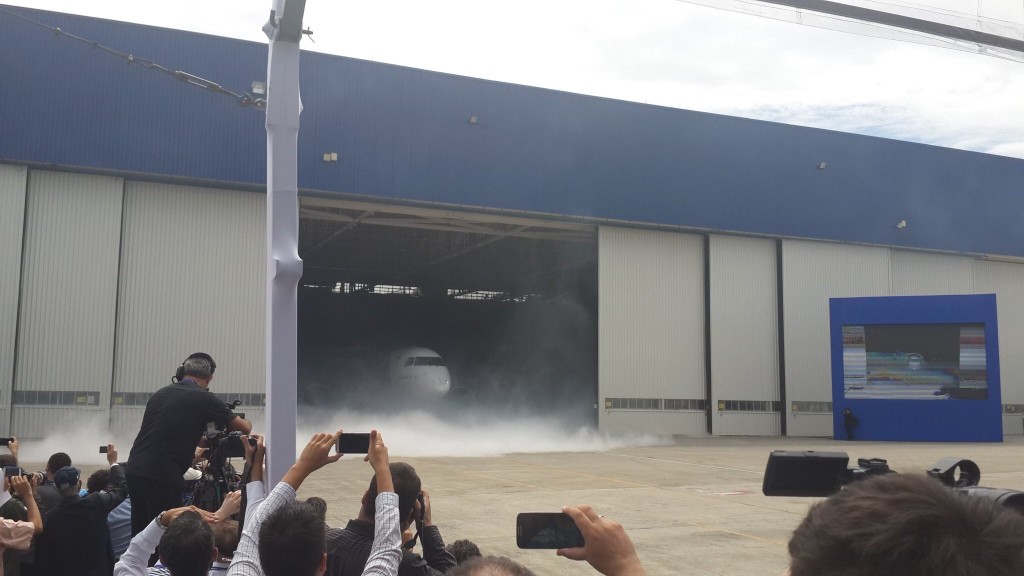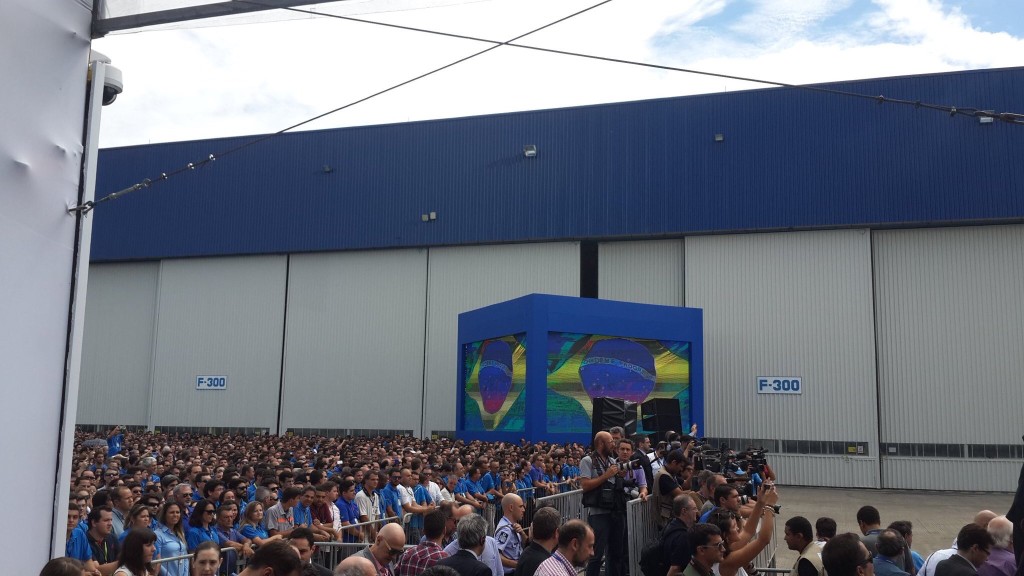 Check out this time-lapse video of the E190-E2, courtesy of Embraer:

Sources: Stephanie Taylor of Low Fare and Regional Airlines(Twitter: @Lara_StephanieT), Embraer